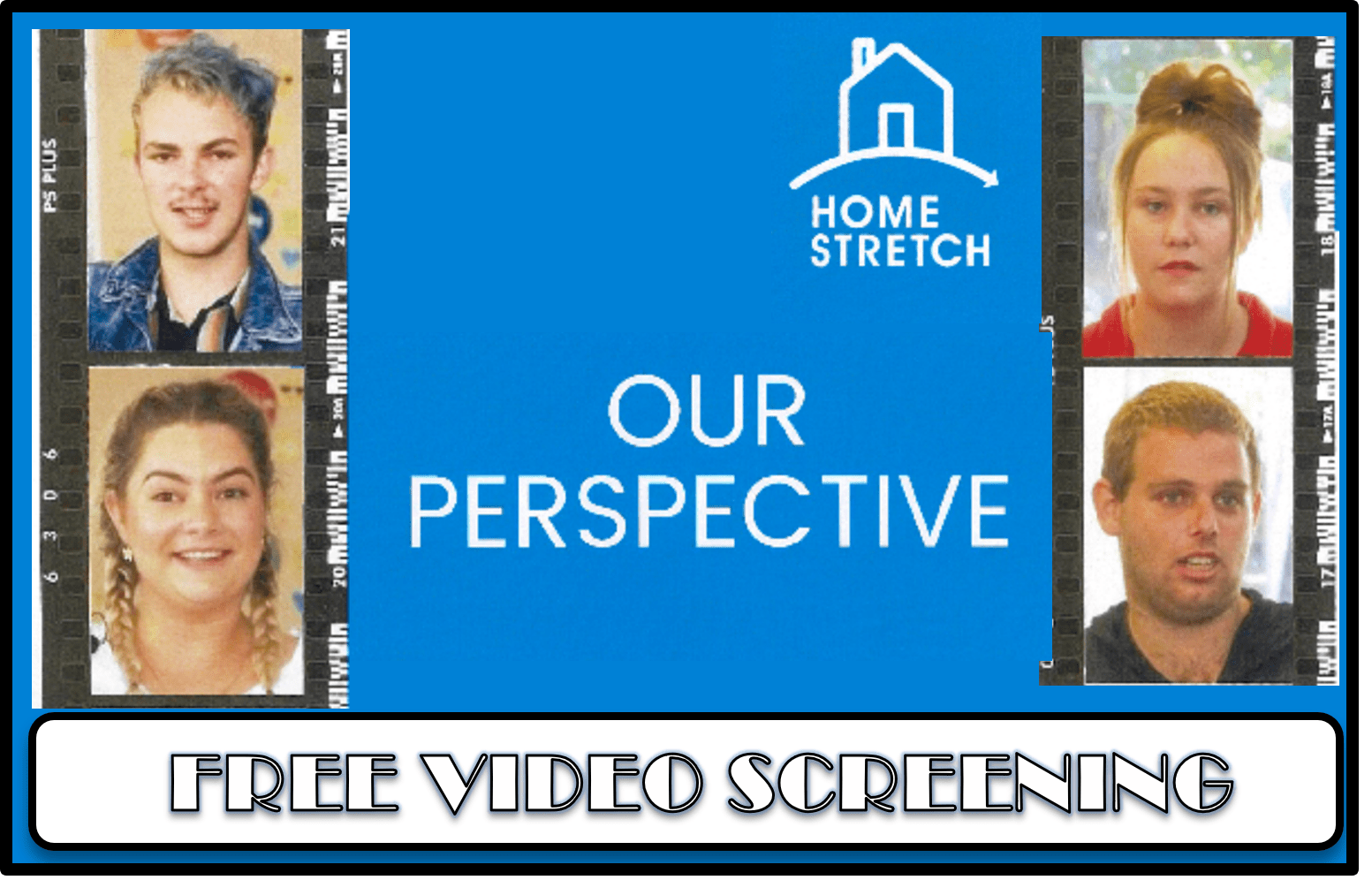 Our Perspective video launch
Young people talk from the heart about extended care
Now in her mid 20s, Jessie remembers the campaign for extended care and support being discussed when she was still in care, nearly a decade ago.
Together with 10 other care-leavers, Jess talks about what the option of care to 21 would have meant to her in a series of poignant short videos at the Home Stretch 'Our Perspective' video launch on Friday 29 April, at New Farm Cinemas.
For Hannah and Clay and Rick, extended care could have kept them out of homelessness.
Shania, just barely 18, isn't ready to be an adult yet – she's still coping with missing out on 'the childhood I never got'.
Extended care would give her the chance to learn the practical skills that would make adulthood and independence a less frightening prospect.
A thread of frustration runs through Caleb's words as he talks about his efforts to advocate for extended care.
'I've spoken to lots of people, high up, and nothing ever changes. It hurts to put in that effort when it's not being acknowledged. I just hope this makes a difference."
The young people shared their experiences for the videos with the support of the CREATE Foundation, Life Without Barriers, Anglicare SQ and the national Home Stretch campaign.
Event details –
Date: Friday, 29th April
Time: Free coffee at 8.30am for an 8.45am start, finishing sharply at 9.45am
Venue: New Farm Cinemas (Red Room), 701 Brunswick St, New Farm
Cost: Free event
Getting there: Some street parking, buses to the door, or discounted parking at Secure Parking, 388 Brunswick St (validate ticket at box office)