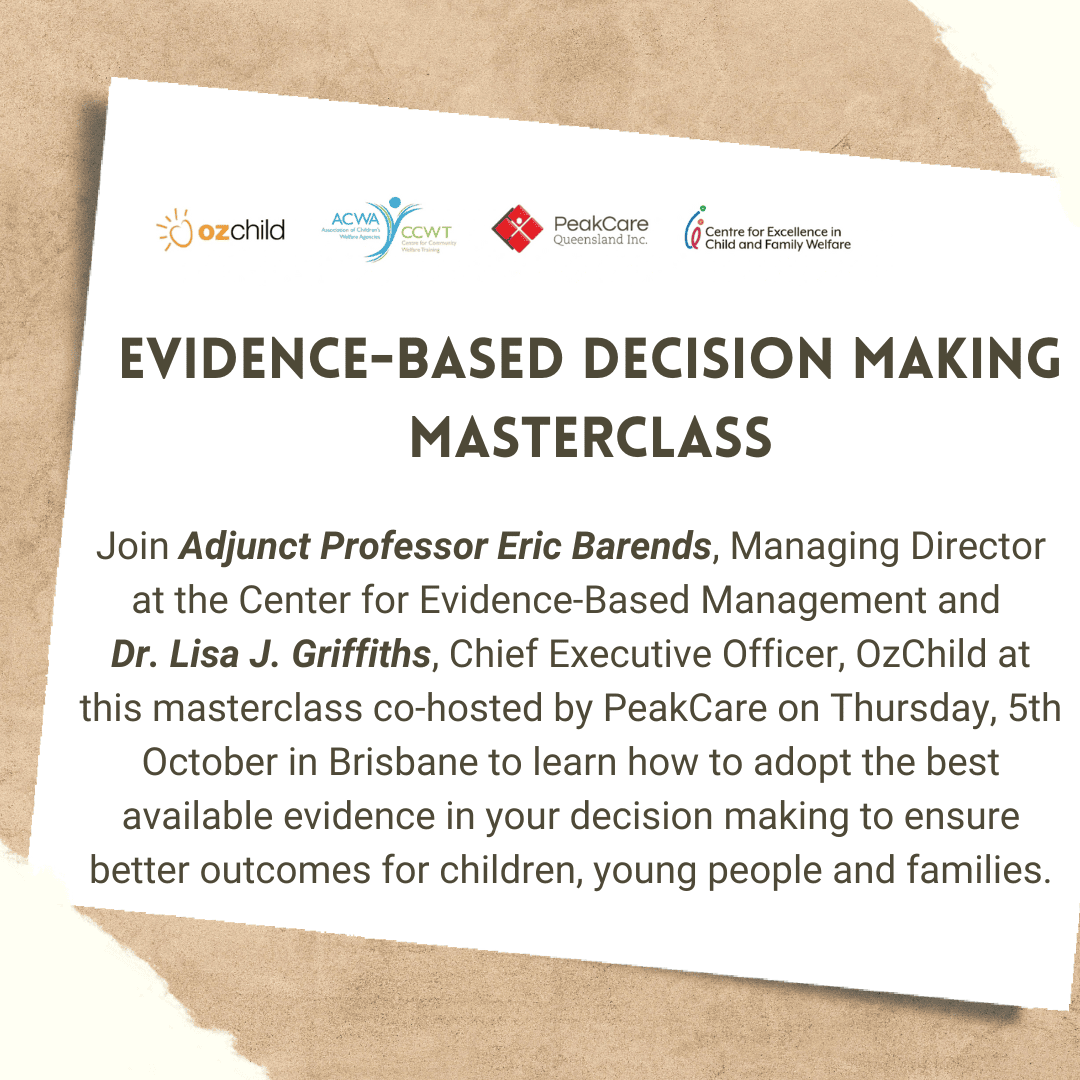 Ticket sales for Evidence-Based Decision Making, a low-cost Masterclass co-hosted by PeakCare and OzChild are closing this Wednesday, 27th September.
Sector staff across Queensland are invited to attend this interdisciplinary half-day masterclass on Thursday, 5th October in Brisbane to consider the most effective ways to define and address the challenges and opportunities experienced while working in social and family services.
For those who want to ensure their work is underpinned by the best available evidence supporting tangible outcomes for children, young people and families, this masterclass will provide a basis for enhancing practice and process while keeping the safety and wellbeing of families and children at the core of decision-making.
Don't delay, book your ticket to secure your place before registrations close on Wednesday. PeakCare looks forward to seeing our Members and colleagues at this not-to-be-missed event!