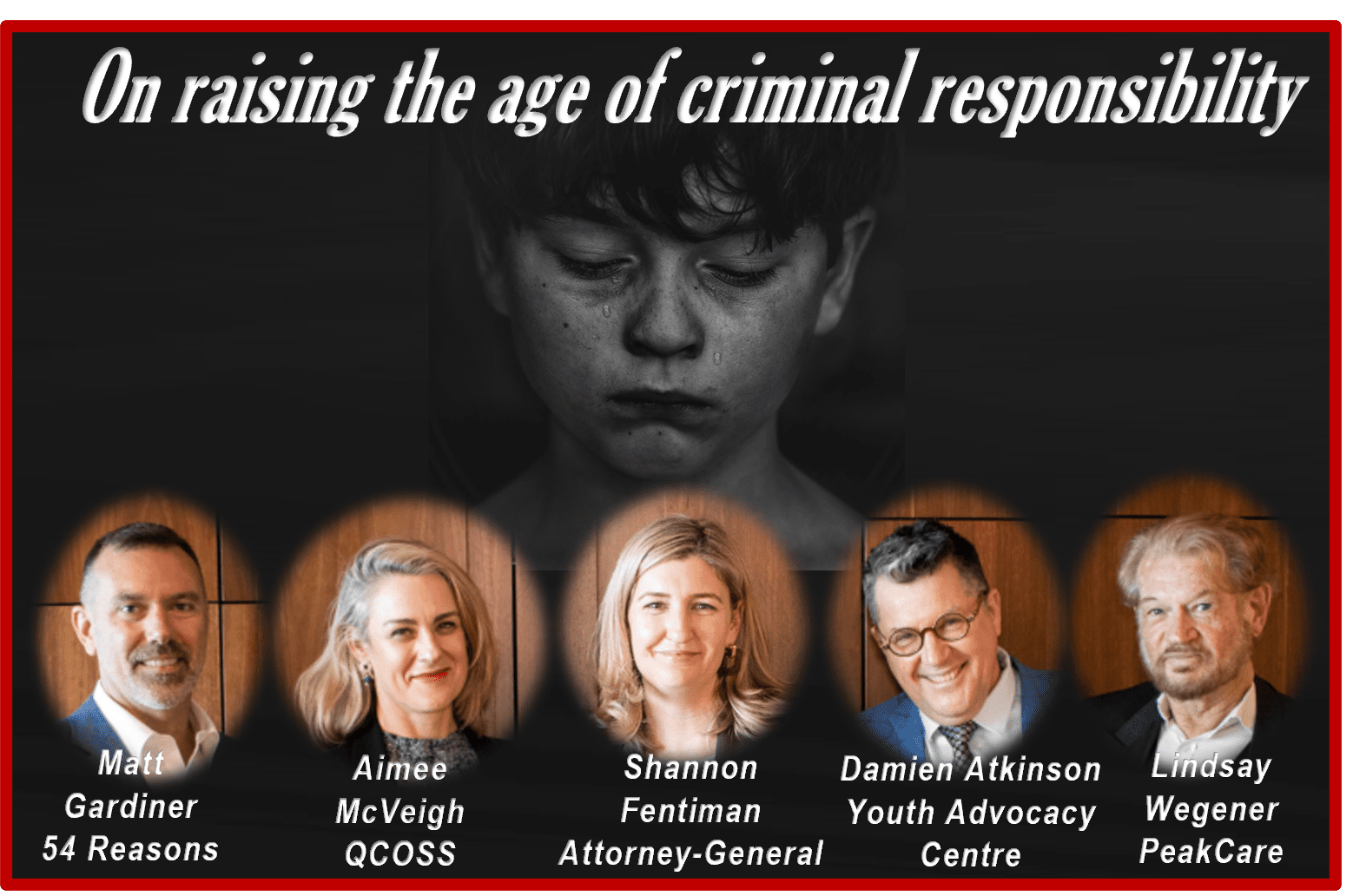 On Monday, 22nd August 2022, a petition calling for the age of criminal responsibility to be raised from 10 to 14 was presented to Queensland's Attorney-General, the Honourable Shannon Fentiman MP. The petition contained 26,853 signatures with many of these signatories being the heads of organisations or associations each representing the voices of many hundreds, if not thousands, of their staff and members. The petition was presented to the Attorney-General by sector leaders including Matt Gardiner (54 Reasons – formerly Save the Children), Aimee McVeigh (QCOSS), Damien Atkinson (Youth Advocacy Centre) and Lindsay Wegener (PeakCare Queensland).
Presentation of the petition followed similar petitions having been handed to the Attorneys-General of several other States and Territories and the Commonwealth Government which contained around 200,000 signatures.
Presentation of the Queensland petition followed less than a week after heated debate in Parliament during which a Bill to raise the age of criminal responsibility was defeated, as reported on in the 18th August edition of eNews.
Listen to this interview of PeakCare's Lindsay Wegener conducted by the ABC's Rebecca Levingston prior to the petition being handed over.
You may also like to read this article, published by the Courier Mail, Mercury, Gold Coast Bulletin, Toowoomba Chronicle and the Herald Sun within which Queensland Police Union President Ian Leavers states his opposition to raising the age on the basis that it would create a generation of "invisible criminals". Mr Leavers argues that while Police "don't want to arrest juvenile offenders or have them held in watchhouses… the community do expect consequences for bad behaviour". While Mr Leavers states that Police have success in diverting 90 per cent of young offenders from criminal behaviour, "other government and support agencies need to do their bit".
These media publications also reported on a poll they conducted. Of around 3,000 respondents to the poll, 11% voted that 'Yes, kids under 14 shouldn't be in jail', 85% voted that 'No, 10 year-olds know right from wrong' and 4% said that they were 'not sure'.
Tell us your opinion. Do you support or not support the petition to raise the age of criminal responsibility? Do you agree or disagree with the issues discussed by Lindsay Wegener in his interview with ABC radio? Do you agree or disagree with the comments made by Mr Leavers? Do you agree or disagree with the findings of the poll? Your comments can be entered here, anonymously if you prefer. Now is the time to make your views known.