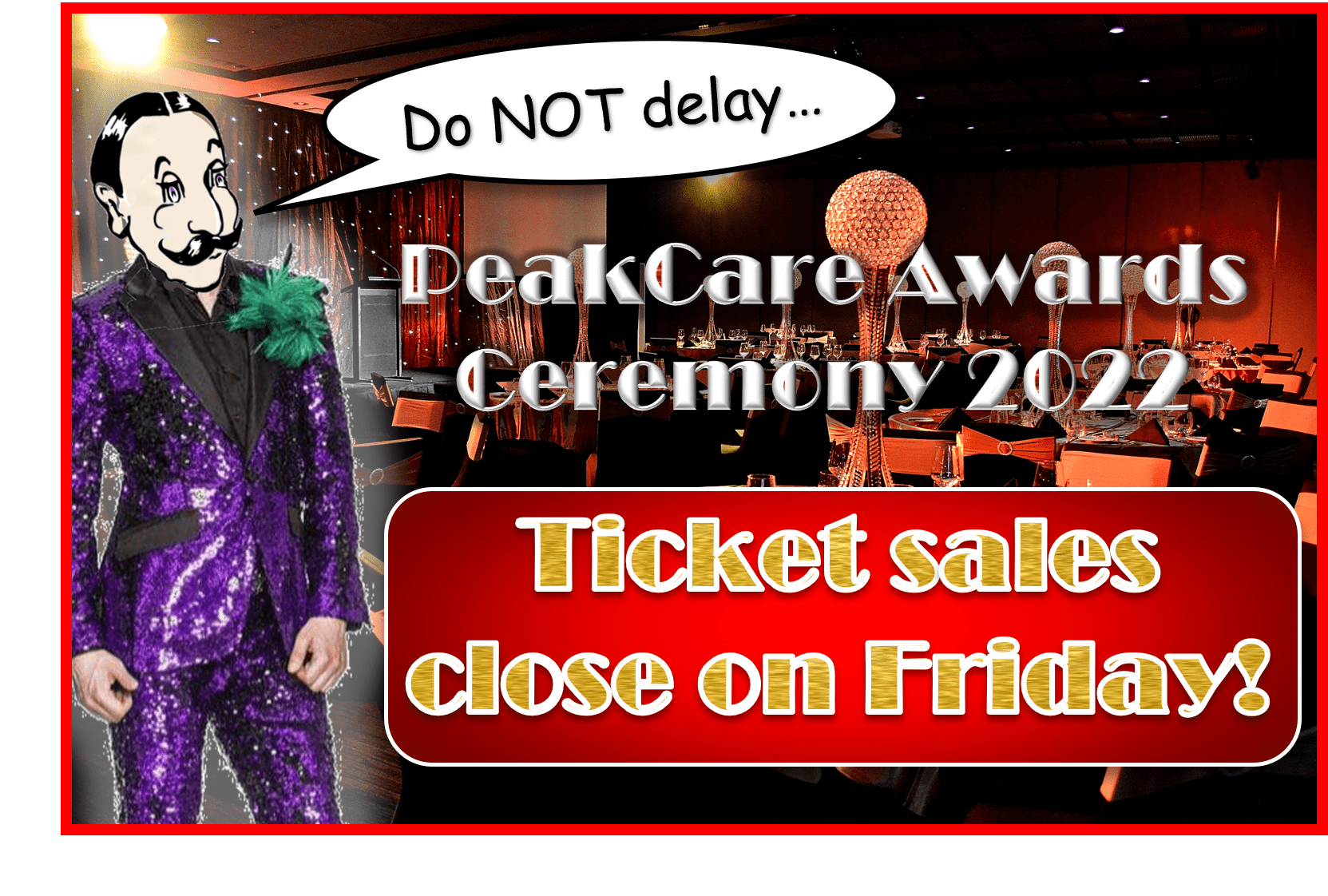 That's right!

Ticket sales

for the spectacular PeakCare Awards
Ceremony 2022 close at 5pm on
Friday, 13th May
(or when sold out!)
Do not miss out on an evening of
GLITZ, GLITTER and GLAM!
Join us and enjoy:
~ a very special Welcome to Country ~ an address by our special guest, the Hon. Leanne Linard MP, Minister for Children and Youth Justice and Minister for Multicultural Affairs ~ fine dining and excellent company – well mostly excellent if all behave with the appropriate decorum ~ the chance to win sensational lucky door and raffle prizes ~ an encore performance by PeakCare's best friend, the sensational Jenny Wynter (whose DNA screams PeakCare), and ~ the thrill of the Award announcements – the SIC, the WOKE, the DEADLY, the LEGEND, and PeakCare's own THANKS MATE Awards
You will receive all of the above for the same price as last year's event – $100 per ticket (plus a small Eventbrite service fee).
Please note the small print:
Do not be discouraged if you are worried that you may have nothing to wear. As is PeakCare's custom, tasteful glittery fashion accessories will be available for purchase by anyone attending who is sartorially challenged and looks too drab. In deference to wishes expressed by our colleagues from the Queensland Aboriginal and Torres Strait Islander Child Protection Peak, loud Hawaiian shirts have been banned from this year's event.
Event details –
When: Wednesday, 1st June
(6pm for pre-dinner drinks with formal proceedings to commence at 6.30pm)
Where: Hotel Grand Chancellor
(23 Leichhardt Street, Spring Hill, Brisbane)