Our Board
In keeping with our Constitution, the strategic directions and governance of PeakCare are guided and monitored by a Board comprised of elected representatives from our Member organisations. They represent all Members and come from a range of Member organisations throughout rural, remote, regional and metropolitan Queensland. Board Members are elected to serve two year terms and are eligible to serve a maximum of three consecutive terms. Elections are held annually at the Annual General Meeting. The Board meets a minimum of 9 times per year in addition to the Annual General Meeting.
In keeping with provisions included in the Constitution, the Board may also co-opt up to an additional two Members to serve on the Board. Co-opted Members do not hold the voting rights held by elected Board Members.
View the PeakCare Constitution.
---
Janet Wight
President
Janet has been the CEO of the Youth Advocacy Centre (YAC) since April 2012, YAC being a community legal and social welfare agency for young people generally aged 10-18years with a focus on youth justice, child protection and youth homelessness. A lawyer by background, Janet has previously worked at YAC as a casework solicitor and community legal education solicitor, as well as in policy and legislation areas within State government.
Show More
As CEO of YAC, Janet is responsible for day to day management of the organisation, including all the major functions such as HR management, strategic planning and operational planning.
Janet has been on the board of a number of organisations including Lifeline, Caxton Legal Service, and YAC (as the staff representative). Janet has been a member of the Peakcare Board since 2017 and was elected by the Board to serve as its President in late 2019.
Show Less
Cara Benoit
Vice-President
Cara is an experienced People and Culture executive with a career spanning more than 20 years in both Human Resources and Commerical Management positions across a variety of industries throughout Australia and Asia Pacific. A Certified Professional Member of the Australian Human Resources Institute, Cara holds an undergraduate degree in social science and a post-graduate certificate in management.
Show More
Since 2008, Cara has led the People and Culture function to deliver best practice human resources and cultural change initiatives at
yourtown
(previously known as BoysTown), a national child safe organisation.
Previous experience fostering adolescent boys upon their release from youth detention centres in Melbourne has provided Cara with first-hand knowledge of the challenges young people face and has driven a commitment to ensuring the safety and provision of opportunities for young people, particularly those who are at a disadvantage in our society. Cara has been a member of the PeakCare Board since late 2016 and was elected by the Board to serve as its Vice-President in 2018.

Show Less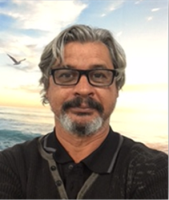 Michael Currie
Treasurer
Michael Currie is employed as the Principal Advisor, Indigenous Development at The Benevolent Society, responsible for building and supporting the organisation's cultural capability through demonstrated and measurable Reconciliation efforts.  Michael has over 20 years' experience in working with vulnerable children and their families in the areas of Youth Justice and Child Protection across the jurisdictions of Queensland, Northern Territory, Western Australia and Tasmania. This experience includes prevention and early intervention program delivery and also includes management roles in working with children in custodial secure care.
Show More
Prior to Michael's current tenure with the Benevolent Society he worked with the Queensland Aboriginal and Torres Strait Islander Child Protection Peak (QATSICPP) on the Queensland Child Protection reforms that honour the voice of Aboriginal and Torres Strait Islander children, their families' communities and organisations, in response to the Queensland Child Protection Commission of Inquiry. Michael was elected to the Board in late 2018.
Show Less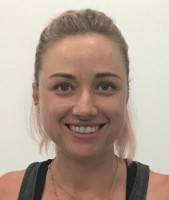 Sammy Bruderer
Executive Member
Sammy is NAPCAN's Queensland State Manager and National Manager Child Safe Organisations. With a specific focus on promoting and developing child safe organisations, Sammy's work at NAPCAN includes training/program and resource development, consultation and advocacy at State and Federal levels, and the development of whole-of-community engagement campaigns to encourage everyone to 'play a part'.
Show More
Sammy has a social work background with her career involving front line child protection work with vulnerable children and families, and in emergency medicine as a first responder to sexual assault, domestic violence and trauma.
Sammy is passionate about promoting the importance of prevention at all levels of the child protection sector from primary through to tertiary. Sammy was elected to become a member of the Board in late 2018.
Show Less
Sharon Lowe
Executive Member
Sharon Lowe is the Regional Manager for Churches of Christ Care – Children Youth and Families for the region from the Cape to the northern area of Central Queensland.  Based in Townsville, Sharon has been in this role for 7 years. She oversees a range of services from early intervention services (Community for Children programs and Intensive Family Support) to tertiary child protection programs (fostering and residential care services).
Show More
Sharon is also the Chair for Churches of Christ in Queensland's multidisciplinary Strategic Action Leadership Team. This team is responsible for identifying the needs within local communities and determining an organisational response.
Earlier in her career Sharon spent 16 years working for the State Government in child protection roles such as Service Centre Manager in Mount Isa and Townsville. Sharon has an undergraduate qualification in psychology, and post-grad qualifications in adult education and public sector leadership. Sharon was elected to the Board in late 2018.
Show Less
Thomas (Tom) McIntyre
Executive Member
Tom has over 21 years experience working in front line child protection and strategic development roles such as Team Leader, Senior Practitioner and Manager. Tom has acted in senior executive roles throughout South East Queensland including Regional Director (Brisbane, Logan, Toowoomba and Western QLD) and Director of Placement and Support Services in Brisbane. He also worked as an Executive Office to two Director Generals and was Departmental Liaison Officer to two Minsters for Child Safety.
Show More
Tom is the National Education Director for Act for Kids, a national charity providing free therapy and support services to children and families who have experienced, or are at risk of child abuse and neglect. In his role, Tom is responsible for and works with Assessment and Services Connect, Family and Child Connect, Intensive Family Support and Counselling and Intervention Services and now training professionals.
Tom is excited by the current opportunities for the sector to develop new contemporary and innovative approaches and services for vulnerable children and families. Tom was elected to become a Member of the Board in late 2019. 
Show Less
Helena Holdaway
Co-opted Member
Helena has over 20 years' experience in the Not for Profit sector and has been the State Director for Life Without Barriers in Queensland for the past three years. Helena provides leadership in delivering services to children, in developing and implementing a culture of service excellence, working to embed the standards, behaviours and strategies needed to bring about lasting improvements in service provision and outcomes for children.
Show More
In her role, Helena ensures that all services and program activities operate consistently and ethically within the purpose and values of Life Without Barriers.
Recently, Helena served as a member of the Truth, Healing and Reconciliation Taskforce at the invitation of the Minister for Child Safety, Youth and Women and Minister for the Prevention of Domestic and Family Violence as the representative of Care Providers. Helena was co-opted to join PeakCare's Board as a non-voting member in 2019.
Show Less
Mary Slade
Co-opted Member
Mary is the Chief Operations Officer at Safe Places for Children, overseeing service delivery of therapeutic residential care through 14 regional offices across Australia, with seven of those based in South East Queensland and Queensland regional centres. Mary has over 20 years experience working with young people with complex needs, in both strategic and operational roles including Frontline Educator, Community Services Manager, Residential Care Case Manager right through to an executive-level operations role.
Show More
Throughout her career, she has spent extensive time on the floor working with some of Queensland's most vulnerable young people and has witnessed first-hand the incredible challenges they face, as well as the increasing expectations and responsibilities of those who care for them. Mary has led start-up operations from scratch and has an excellent understanding of what it takes to deliver high-quality, professional, empathetic and effective therapeutic care, from the backend quality and systems and IT operations, right through to the emotional and therapeutic interaction between the youth worker and young person.
Mary holds a Bachelor of Education degree, qualifications in Business Management and Trauma and Attachment, and is currently completing an MBA with the Australian Institute of Management (AIM) Business School. Mary was co-opted to join PeakCare's Board as a non-voting member in 2019.
Show Less